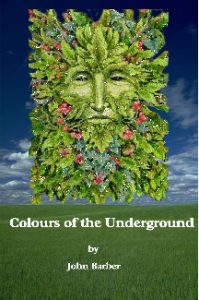 Series: Inspector Winwood Murder Mysteries No.1
Genre: Murder & Mystery
Price: US$2.99
Published: 9 January 2013
ISBN: 9781301027019
Pages: 164
When a known recluse is found dead on waste land Detective Inspector Steve Winwood finds himself being dragged into a web of corruption, blackmail and political intrigue.
A property development company will stop at nothing, including character assassination and dirty tricks campaigns against local Councillors and residents in order to pursue its plans.
The Green Man public house becomes the centre of the battle.
Soon there is another unexplained dead body appearing on Winwood's patch.  The victim ran  a private limousine hire company and the recluse had been a customer.
There are many residents who share common views on how to prevent developers from destroying the town's heritage. They are a well-hidden underground group and rarely identify themselves. Winwood needs them to help solve the case but first he has to find one of their members.
You can read an extract here:
Download and purchase the book for US$2.99  from the following.
Smashwords    Kindle     iBooks    Barnes & Noble    Kobo
Read a background to the town of Rutherford and of D.I Steve Winwood here.