You may remember that when I last posted on this blog on 19 March 2018 I said that it would take a momentous event to encourage me to return. Something like Waitrose slipping into the River Lea.
That hasn't quite come to pass but Diageo have now lodged an updated planning application for Bircherley Green Shopping Centre. My own comments are published on the previous post. Objection.The documents and drawings can be read and/or downloaded from here.
Those who have been following this may know that planning permission was granted last year but subsequent attempts by Diageo to amend the exterior design of the proposed hotel during 2018 have been thrown out by East Herts Council.
Therefore things happening on site might make an interested observer question exactly what is the situation vis-a-vis planning, Diageo and East Herts.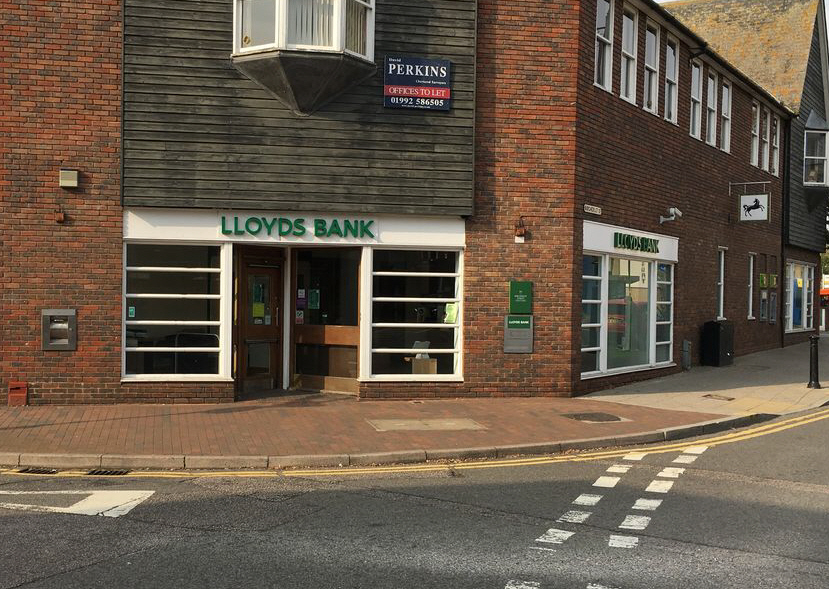 This is how we all fondly remember that corner of Bircherley Street (left).
This is how the site of what was Centurion House now looks like (right).
As you can see; a large hole in the landscape has appeared.
Now this begs the question. When building starts will it reflect the design of the original application or the new one which as we know has not yet been approved, nor has there been a date set for the application to be decided by East Herts?
In the meantime other events have taken place. Bircherley Green car park and the toilets in the bus station have both been closed.
I can understand that there is a risk to persons and property to allow access to the car park and toilets if demolition work is taking place, but planning permission has not yet been given.
Demolition and redevelopment was going to be done in three stages; the site of the new hotel being stage 1. Now it appears that all that remains of Bircherley Green will now be demolished in Stage 2 in one foul swoop of the wrecking ball.
In the meantime it seems that more people are using Sainsbury's car park but where can you use a public toilet (if not Sainsbury's). The only public toilet available is that at Wetherspoons although from my own observations most people in need of relief use the toilets upstairs.
This is just out of order. As people never tire of telling me: this is the county town. That may be so, but we have no public conveniences.
In 2010 East Herts asked me to come up with five schemes that were inexpensive but ecologically advantageous to town and public. I recommended the introduction of a Community Toilet Scheme whereby bars, pubs and hotels would be recompensed by East Herts Council for the public to use their facilities.
Of course, despite the amazing number of bars, pubs and hotels that trade in Hertford town centre this scheme was not adopted BUT a trial scheme was introduced in Ware. We need one in Hertford now because it is going to be a number of years before the new bus station with all amenities including toilets arises from the rubble.
All my previous posts archived here: