A time to weep, and a time to laugh;
A time to mourn, and a time to dance.
Yesterday Sunday 11th October marked the fifth year since the passing of my grandson Zach on 11th October 2015. He would have been eight years old this year.
During those last five years it is still not easy to accept things. It does not get better but this is maybe the time to recall some good things that came out of the darkness.
Our next door neighbour organised a collection amongst our friends, neighbours and other residents on Folly Island. The funds bought two rose bushes in large pots and stands. A few people who missed the collection and were on holiday also contributed and their money went towards sponsoring Martin on a Father Christmas Charity Run for the Peace Hospice, who looked after Zach at home.
There was also a generous contribution from all around the town, mostly traders, to sponsor Anne-Marie on the London Midnight Charity Walk.
The management and many staff from Waitrose where my wife worked attended the funeral. They had already organised a 'Bake-Off' and released a host of balloons from the area by the River Lea. The proceeds of the sale helped towards the purchase of an acre of land on the Moon (at about ten past two in the Lake of Dreams).
So many people most of whom were complete strangers to me offered their condolences in the street and the Hertfordshire Mercury gave over the front page for my letter of thanks.
Several traders refused payment for items for Zach's funeral and Keith Young at Messages was always there to drag me back to the real world when I would rather have hidden away.
Every year we mark his birthday and passing by placing some of his favourite toys on the bench in our front garden.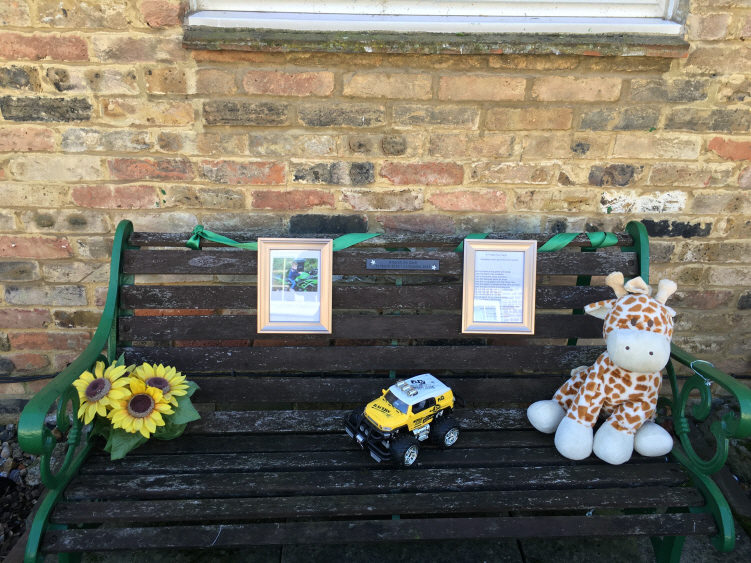 Last year we did something extra and floated candles down the River Lea. This year there were eight and launched from Little Hartham.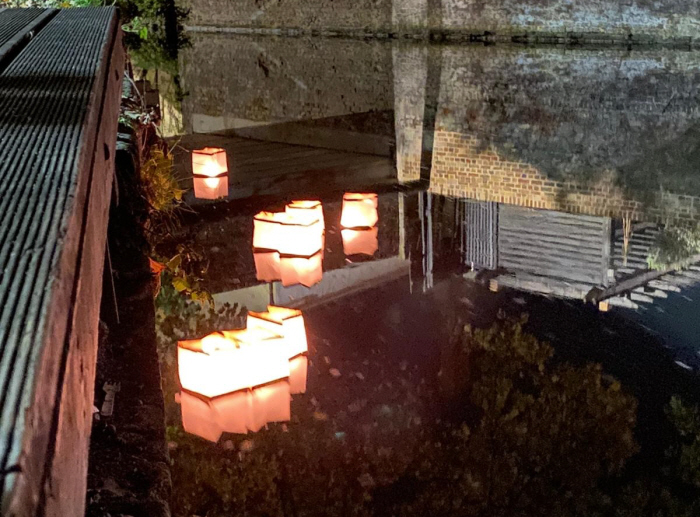 Maybe I will never get over the loss of someone so young but the above helps to remind me and hopefully re-assure others that in the darkest times the kindness of strangers will always shine through.